Brumfield Winery is a boutique winery in the Yarra Valley Region. We're located in Seville, just off the Warburton Highway, and nestled in the eastern foothills of the Dandenong Ranges. In addition to our wines, we offer house made "Frog n' Duck" Sourdough bread and SLAQ Craft Beer.
We encourage people to slow down and enjoy. Have a chat with David and Anda.
SLAQ Brewing (Soar like a quail) is ran by our daughter Li. We now grow some of the hops on ourproperty and again encourage people to come to our cellar door, slow down and raise a glass of SLAQ beer while you enjoy the bar menu.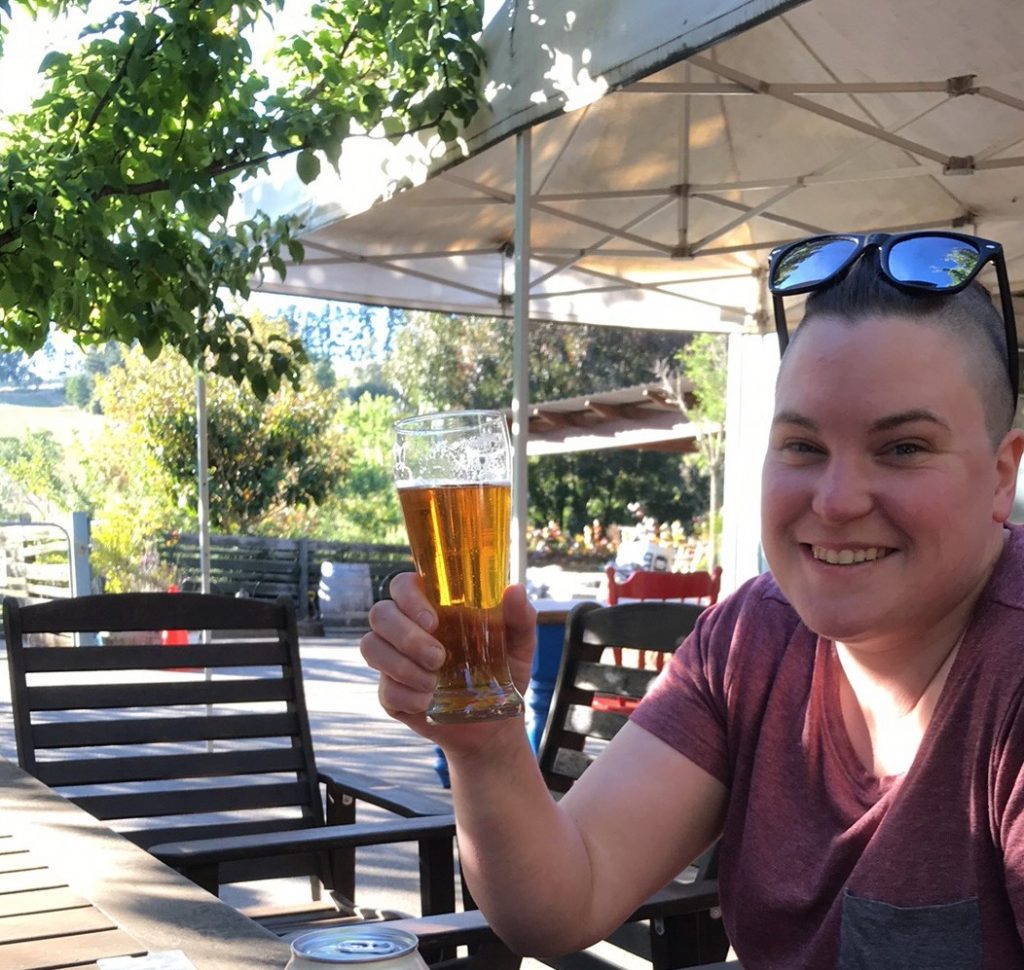 You will find Li most weekends at cellar door working in the kitchen but she is always happy to explain the beers and talk about her passion of craft beer.
Benny the official winery/brewery/bakery dog.  Make sure you say hello when you visit next.